Inédito"> Inédito" /> Inédito"/>
Inédito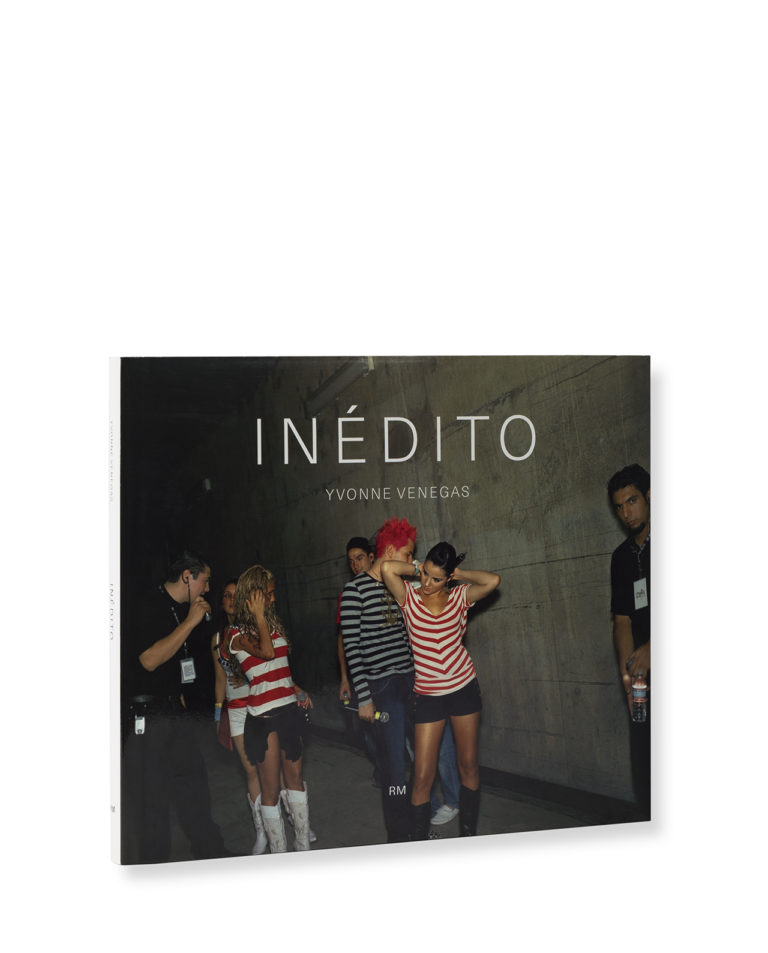 Category: Photography
€30.00
ISBN: 978-84-15118-43-5
Author: Yvonne Venegas

Binding: Hardcover
Pages: 112
Size: 23.5 x 28 cm
Language: ESP
Publication year: 2012
Collector's Edition: Inédito
In 2006 the Mexican photographer Yvonne Venegas was invited by Fundación Televisa to document the final months of the filming of a telenovela entitled Rebelde, along with part of a US concert tour by the group RBD.
The soap opera was a great success, combining fiction and reality through the creation of an actual musical group made up of the main characters in the program.
The group, called RBD, went on to become a worldwide pop phenomenon. Venegas's version, presented in this book, is an alternative to the image produced in a commercial language patented by Televisa, focusing as it does on the fleeting, "insignificant" moments before and after the cameras recorded the official version. As the phenomenon itself recedes into the past, this book becomes not so much the document of a specific moment in the history of television as a revealing portrait of a discourse that is consumed and digested daily by millions of televisionviewers.