Inédito"> Inédito" /> Inédito"/>
Inédito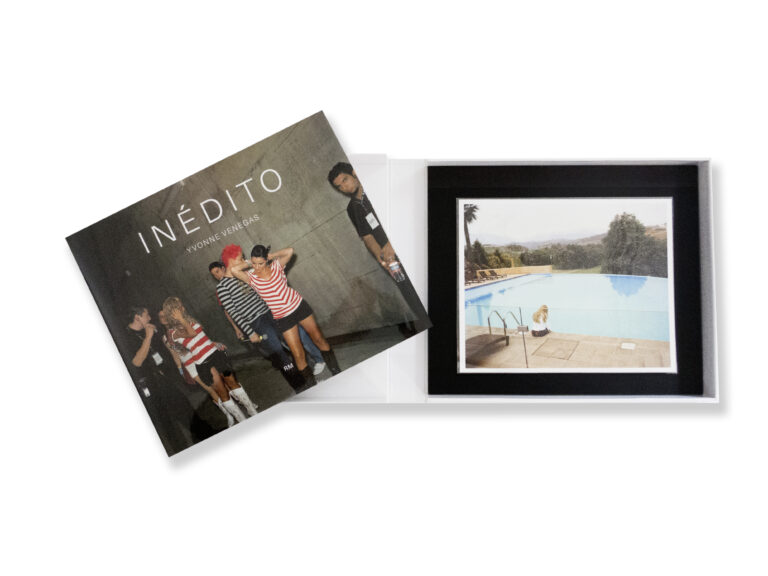 Category: Collector's Editions
€250.00
ISBN:
Author: Yvonne Venegas

Edition Of: 20
Size: 26 x 30 cm / 10.2 x 11.8 in
Stock: In stock
Book: Inédito
Original numbered color print, signed by the author in clamshell box.
In 2006, the Mexican photographer Yvonne Venegas was invited by Fundación Televisa to document the final months of the filming of a reality TV program. It was a great success, combining fiction and reality through the creation of an actual musical group made up of the main characters in the program. Venegas's version, presented in this book, is an alternative to the image produced in a commercial language patented by Televisa, focusing as it does on the fleeting, "insignificant" moments before and after the cameras recorded the official version.