Yoshua Okón. Colateral / Collateral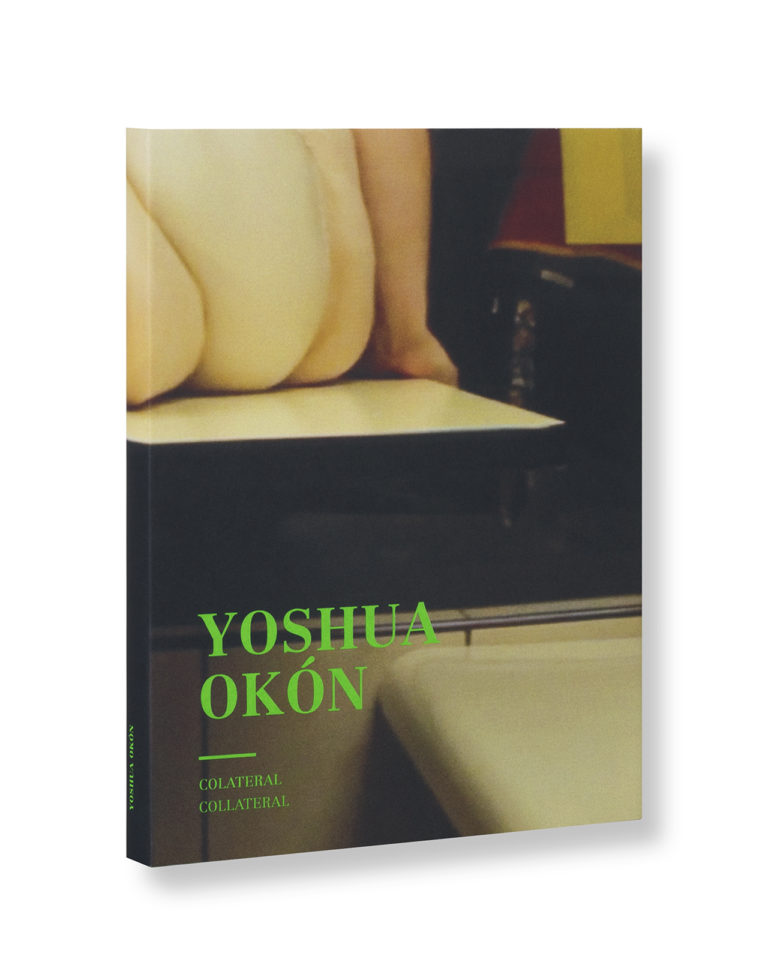 €20.00
ISBN: 978-84-17047-35-1
Author: John C. Welchman, Cuauhtémoc Medina, Yoshua Okón, et al.

Binding: Softcover
Pages: 184
Size: 16.9 x 22.2 cm
Language: Bilingual (ENG-ESP)
Publication year: 2017
Category: Contemporary Art
Yoshua Okon: Colateral examines the video and multimedia work of Yoshua Okón, em- phasizing how he has opened up various engagements with the social and political orga- nization of groups active in a wide range of range of locations in North and South Ameri- ca, Europe and the Middle East. If Okón's earlier work emphasized certain stagings of the self, often spawned by social dysfunction and personality disorders, the projects brought together in the current exhibition open a key front onto international relations.
Okón's video installations, sculptures and photographs are organized around a number of shared predicates according to which one group (denominated by nationality, ethnicity, or class) puts itself or its imagination of another group into representation, whether the collectives and subjects in question are perceived as "alien" or "friendly," or submitted to disparagement or emulation. The exhibition showcases Okón's signature politics of infil- tration in which disparate social formations and coteries—including "border protectors," suburban real estate agents, or small town boosters—act out and reinvent their own rou- tines, lacing them with fantasies and speculative delusion. Okón creates an almost un- canny space in which these actions may be satirical or parodic, but are also transporting and often unpredictably—and oddly, even "incorrectly"—hilarious.