Xavier Miserachs. Epílogo imprevisto.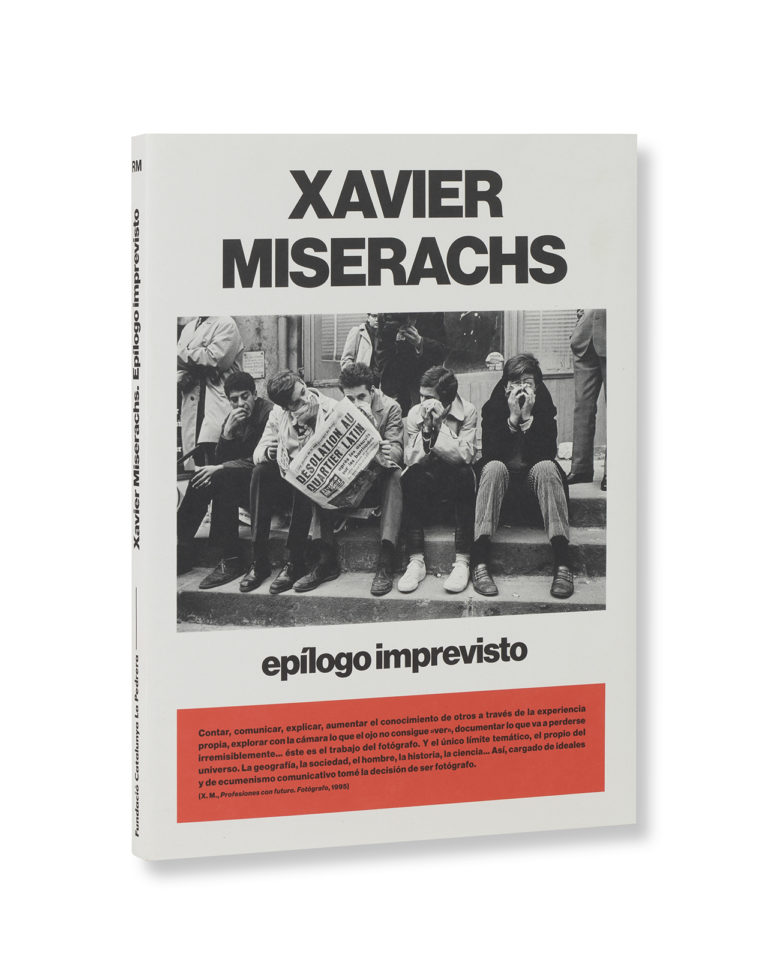 Category: Photography
€35.00
€35.00
€35.00 Not available
ISBN: 978-84-17047-46-7
ISBN: 978-84-17047-47-4
Author: Xavier Miserachs

Binding: Softcover
Pages: 172
Size: 24 x 32 cm
Language: ESP, Signature ENG
Publication year: 2018
Xavier Miserachs (Barcelona, 1937-1998) was the youngest member of a collective which in the late 1950s revived the creativity and innovation of applied photography, all trace of which had been lost after the Spanish Civil War.
This book charts a course through the era Miserachs lived in, illustrating it with his style, his personal interests, his reports and portraits connected with the history of the second half of the 20th century, the various genres and uses of photography, the techniques he employed and above all the evolution in his committed and reflective gaze, as he was always more interested in people than in the issue.