Tríptico para Juan Rulfo. Poesía, fotografía, crítica.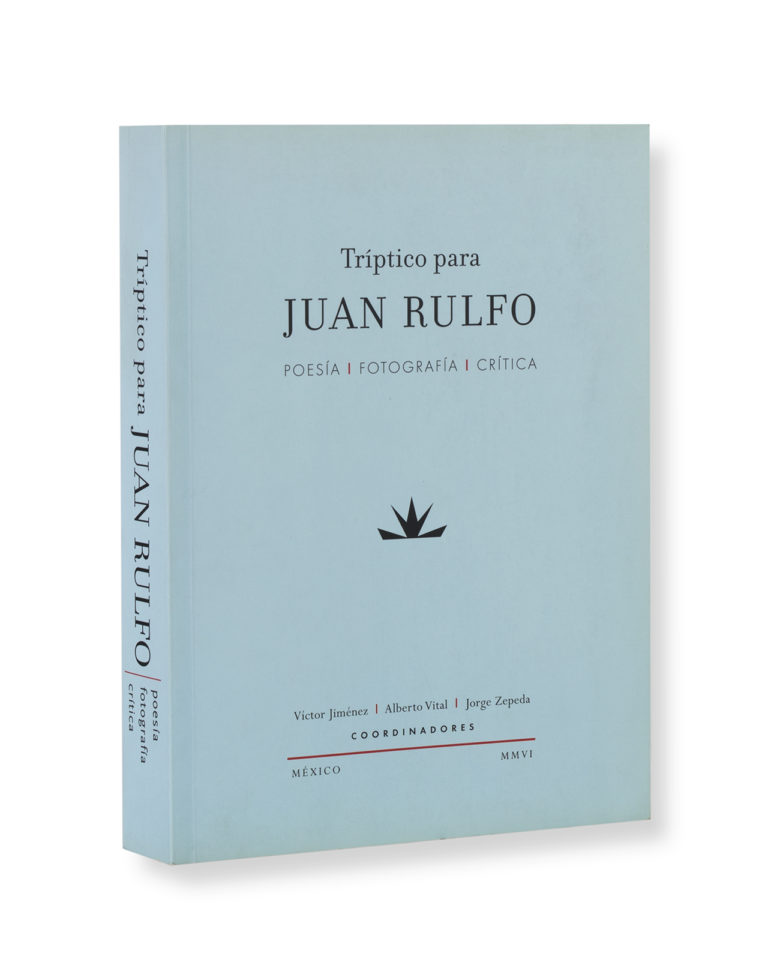 €26.00
ISBN: 978-968-5208-69-7
Author: Alberto Vital, Víctor Jiménez
Binding: Softcover with dust jacket
Pages: 536
Size: 17 x 23.5 cm
Language: ESP
ISBN: 978-968-5208-69-7
Publication year: 2006
€26.00 $30.00 MXN305.00
Category: JUAN RULFO
As its title suggests, "Tríptico para Juan Rulfo" includes three sections: poetry, photography, and criticism. The first part consists of Rulfo's version of the Duino Elegies, based on previous translations by Gonzalo Torrente Ballester and Juan José Domenchina. The second comprises articles concerning Rulfo's first photography exhibition in Guadalajara (1960), the place of his photography in the history of the discipline both in Mexico and Latin America, and an analysis of recurrent motifs and visual approaches in his work. The third section gathers testimonies concerning the writer and articles about his narrative work. This collection proposes a gamut of re-readings of Rulfo, each one from a thoroughly documented and rigorously analytical perspective.