Party (Collector's Edition)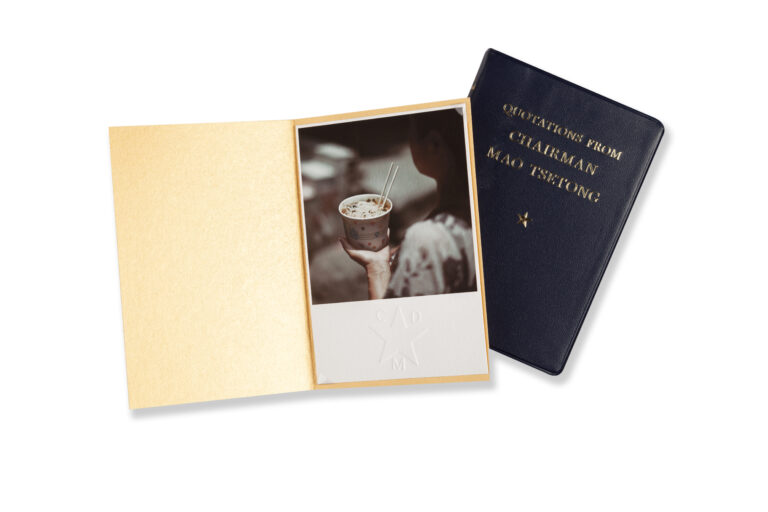 Category: Collector's Editions
€500.00
ISBN:
Author: Cristina de Middel

Edition Of: 25
Size: 11 x 14 cm /4.3 x 55. in
Book: Party
Original numbered pigment print, signed by the author in box.
This book has been cited as one of the most outstanding books of recent times. More than just a book, it is a piece of history. Party was conceived by Cristina after a first trip to China in 2012. She went there with the intention of taking spontaneous photos of whatever captured her attention with no attempts at reason or explanation. She came back with a vast selection of photographs and so began the idea of creating a photobook built on the basis of Mao's little Red Book. Cristina uses the skeleton of Mao's Little Red Book – what used to be the "Bible" of the Chinese people – to create a particular narrative. As Cristina herself puts it, "I decided to adapt this historical political statement to modern times by censoring and hiding the parts of the text which are no longer in force and highlighting other adapted phrases that, for me, form a more accurate portrait of the People's Republic of China in the twenty-first century".