Los grabados de Anni Albers. Catálogo razonado. 1963-1984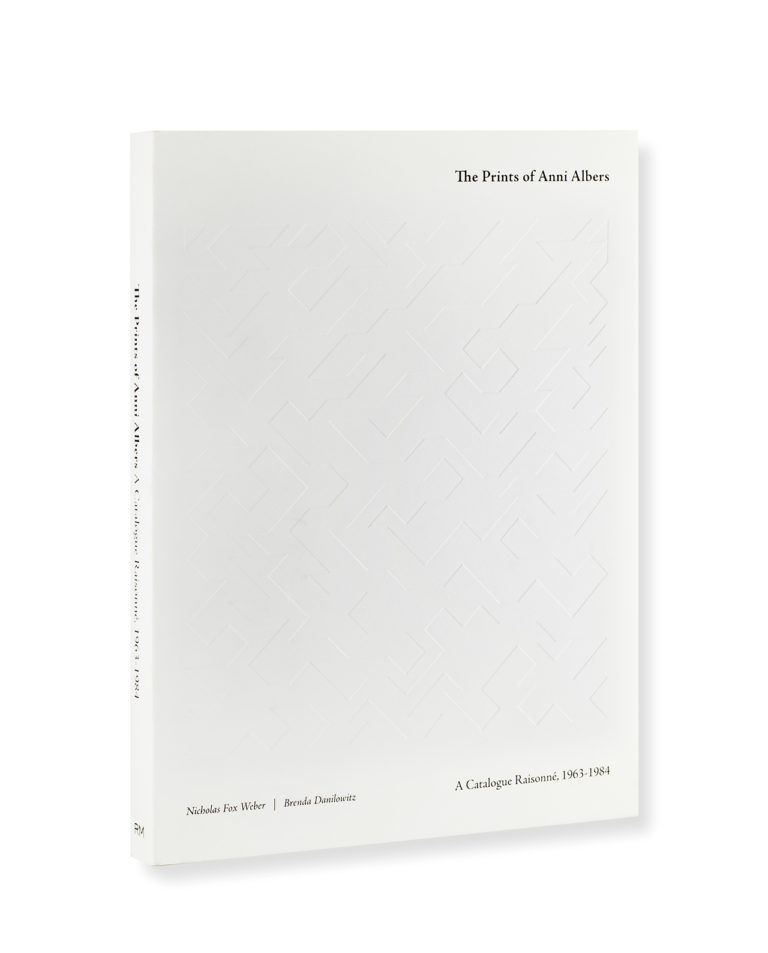 Category: Visual Arts
€50.00
€50.00 Not available
€50.00
ISBN: 978-84-92480-52-4
ISBN: 978-84-92480-51-7
Author: Brenda Danilowitz, Nicholas Fox Weber
Binding: Hardcover
Pages: 200
Size: 23 x 30.5 cm
Language: ESP
ISBN: 978-84-92480-51-7
Publication year: 2009
€50.00 $70.00 MXN625.00
Anni Albers (1899-1994) was one of the twentieth century's greatest textile pioneers, and a versatile artist/craftswoman who could turn her hand with ease to jewelry, writing or printmaking. Of her work in printmaking, American audiences had a glimpse when the Brooklyn Museum organized a survey in 1977.
Several years previously, in 1963, Albers had visited the Tamarind Lithography Workshop in Los Angeles, and was immediately attracted to the printing process and the potentials of lithography. Over the next 20 years, she created a series of prints that translated her textile innovations and her Bauhaus sensibility into this medium, introducing Mexican colors into her palette and exploring new lithography techniques, offset printing, photographic processes and silkscreen.
Now, RM Verlag and The Josef and Anni Albers Foundation have collaborated on a catalogue raisonne of these prints, creating at last a definitive collection.