La Muerte en el impreso mexicano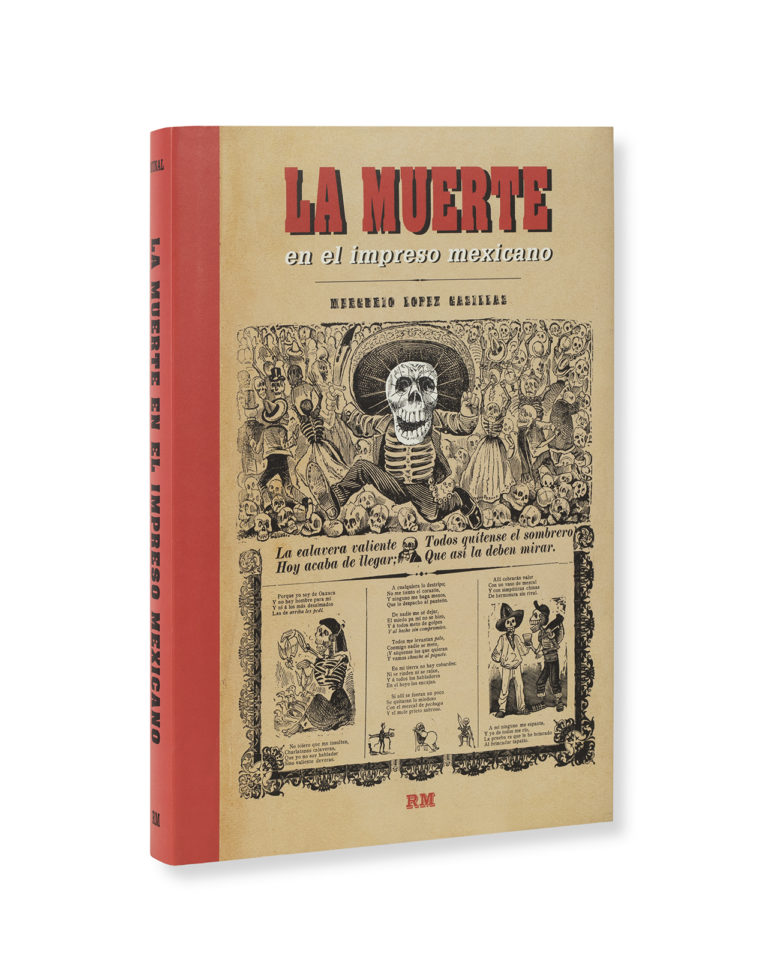 Category: BIM
€46.80 Not available
ISBN: 978-84-92480-34-0
Author: Mercurio López
Binding: Clothbound
Pages: 248
Size: 22.3 x 33 cm
Language: ESP
ISBN: 978-84-92480-34-0
Publication year: 2008
€46.80 $65.00 MXN510.00
José Guadalupe Posada's cavorting skeletons are for many people among the most emblematic images of Mexican art, representing a supposed mockery of and indifference to death that runs deep in Mexican culture.
This delightful and fascinating book by Mercurio López Casillas follows the theme in the graphic arts from pre-Hispanic times to the comic pages of contemporary Mexican newspapers. López Casillas examines the long tradition of representing death and skeleton figures that leads up to the exemplary figure of Posada, and traces the influence of the great popular engraver in the work of twentieth-century artists. Readers of this richly illustrated book with be captivated by the early colonial examples of calaveras, or skeleton caricatures, and by the persistence of the theme of death in lesser-known artists such as the "decadent" Julio Ruelas.
To be sure, the carefully documented essay by López Casillas also treats Posada, Manilla, and the nineteenth-century caricaturists in detail, as well as their successors in the Taller de Gráfica Popular. This book is an effective preventative against our tendency to take the Grim Reaper too seriously.