La Mansión de Araucaíma y Cuadernos del palacio negro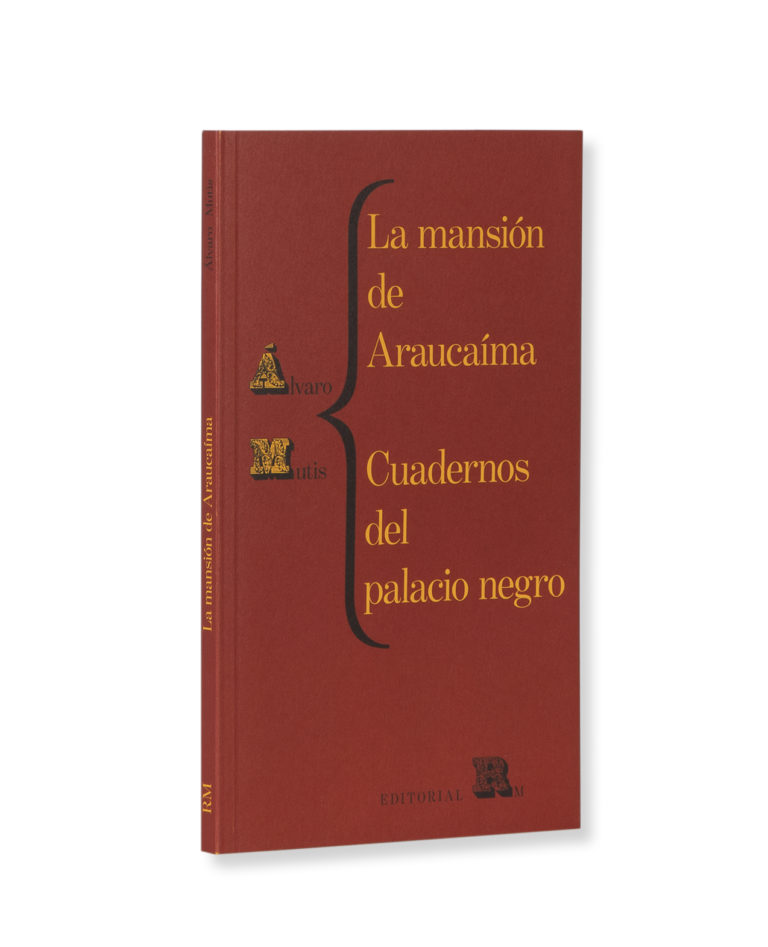 Category: Literature
€14.95
ISBN: 978-84-17975-30-2
Author: Álvaro Mutis

Binding: Softcover
Design: Reverté-Aguilar and José Luis Lugo (cover)
Pages: 112
Size: 14 x 23,3 cm
Language: SPA
Year of publication: 2020
Also available in eBook
La mansión de Araucaíma. Relato gótico en tierra caliente. Five people find refuge in a mansion in the tropics. The five characters seek to free themselves of their pasts -repressed memories and frustrations, even as they find themselves trapped in their own fears and desires. Their fragile coexistence is transformed by the arrival of a beautiful young woman.
In this work, Mutis sought to recreate, in a tropical setting, the violence and mystery of late-eighteenth-century English Gothic novels.
Los Cuadernos del palacio negro. Written during his incarceration in Lecumberri prison (the "black palace") in Mexico City, these notebooks are a testimony to a traumatic experience. Mutis gathered together five significant tableaux from his fifteen months of imprisonment: five visions that abandon the traditional structure of the personal diary and its supposed relationship with reality.