Interventions in the Architecture of Luis Barragán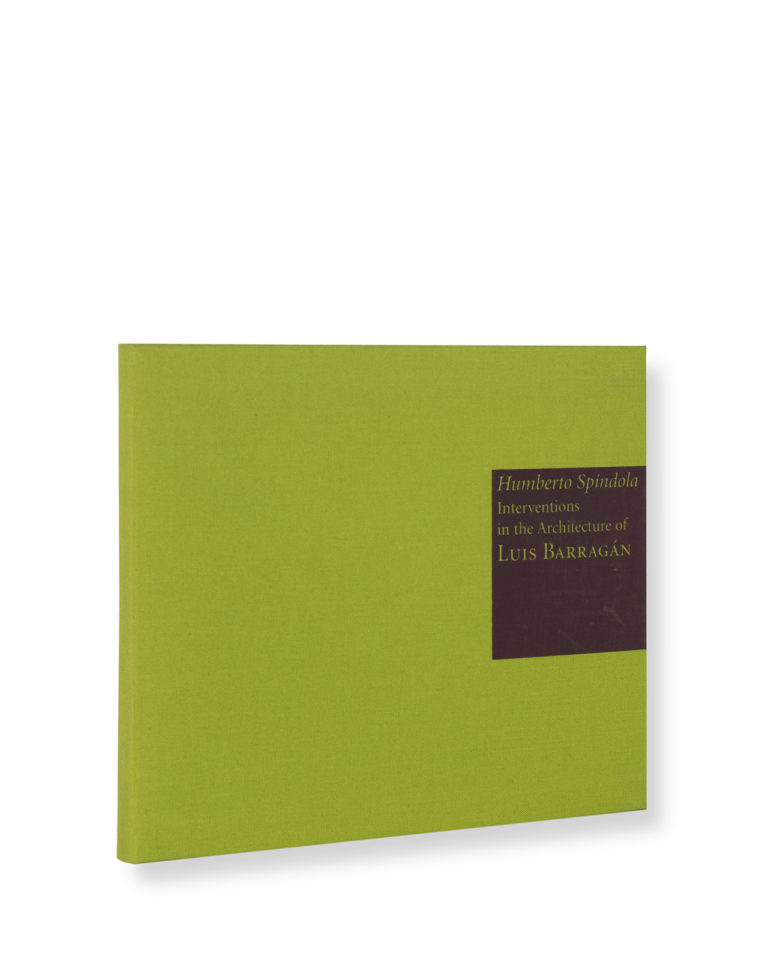 Category: Visual Arts
€19.00
€19.00
€19.00
ISBN: 978-84-92480-47-0
ISBN: 978-84-92480-48-7
Author: Humberto Spíndola et al.

Binding: Pasta dura con tela
Pages: 56
Dimensions: 16.5 x 19.5 cm
Language: ENG
Publication date: 2009
Humberto Spíndola proposes to intervene Luis Barragán's architecture with his work of installations on Chinese paper. The idea is to recover the dialogue between the painter Chucho Reyes Ferreira, who gave the color palette to Luis Barragán's work, and Barragán's architecture.
The author argues that this dialogue, which resulted in color in Barragan's architecture, was based on the use of tissue paper (papier de soie), a material on which the master Chucho Reyes painted his extensive work.
This book is a catalog of Humberto Spíndola's exhibition at Luis Barragán's house and other houses of his authorship. It also contains presentations of Spíndola's work by distinguished art and architecture critics Jorge Alberto Manrique, Lilly Kassner and Miquel Adriá.