Frida Kahlo. Homenaje Nacional 1907-2007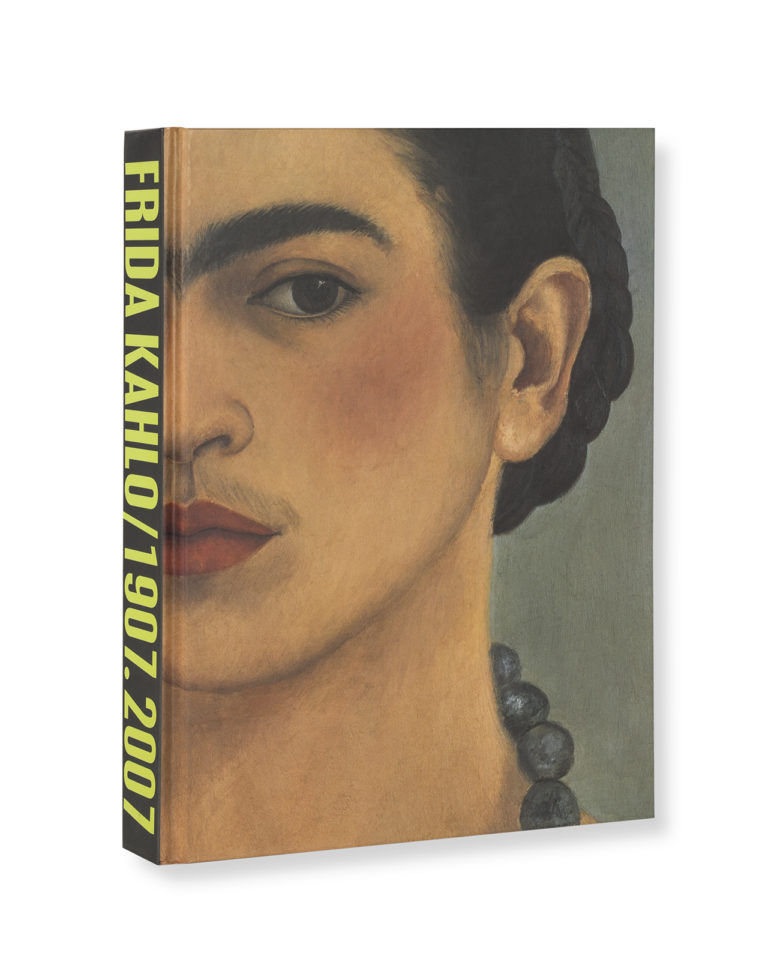 Category: Visual Arts, Frida Kahlo
€50.00 Not available
€50.00 Not available
€50.00 Not available
ISBN: 978-968-5208-88-8
ISBN: 978-968-5208-87-1
Author: Carlos Fuentes

Binding: Softcover
Pages: 400
Size: 21 x 27.5 cm
Language: ESP
Publication year: 2007
Frida Kahlo is the most famous artist ever produced by Mexico, a focus of interest to art lovers all over the world. This book, based on the centenary retrospective exhibition at the Palacio de Bellas Artes in Mexico City, reflects that variety of interest.
The reproductions of sixty-four oils are accompanied by essays by a wide range of Kahlo scholars, art critics, writers, essayists, poets, anthropologists, architects, psychologists, and experts in many other disciplines, from both Mexico and other countries. These approaches show that many aspects of this iconic painter still deserve exploration.
The volume also includes some of the drawings, prints, other documentary material included in the exhibition, as well as an extensive appreciation of Frida Kahlo and her place in twentieth-century Mexican cultural life by novelist Carlos Fuentes.