Expósito. New Babylon: Whether or Not to Appoint a Work as Art Is a Tactical Decision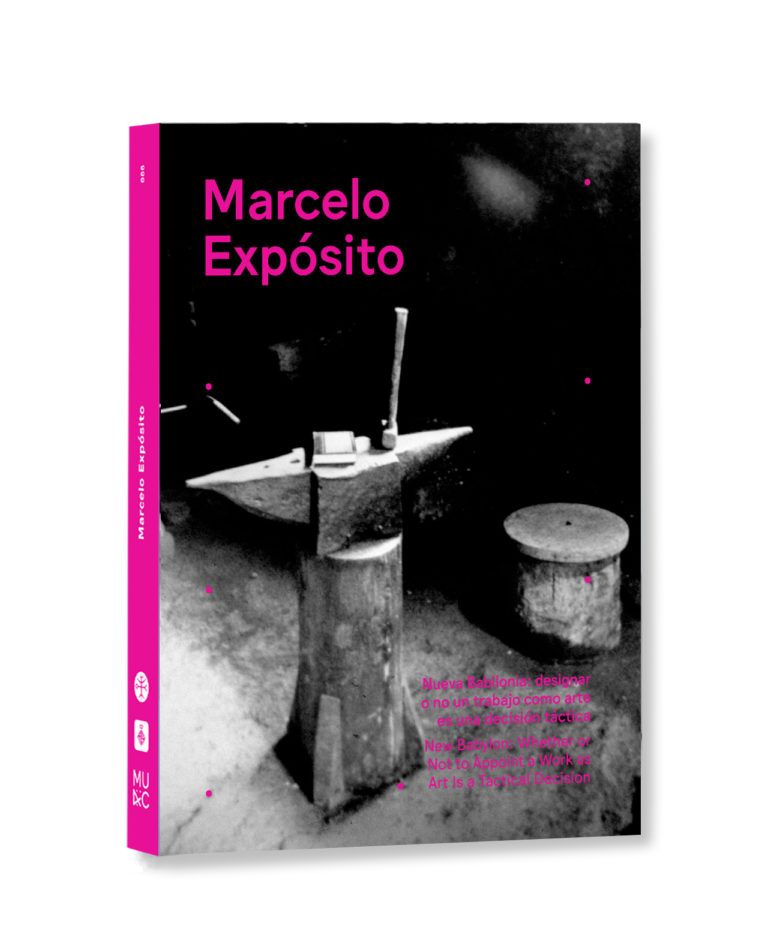 €38.00
ISBN: 978-84-17975-73-9
Author: Marcelo Expósito
Binding: Paperback
Pages: 312
Size:16 x 22 cm
Language: Bilingual (ESP-ENG)
ISBN:978-84-17975-73-9
Publication year: 2021
Category: Contemporary Art
New Babylon: Whether or Not to Appoint a Work as Art Is a Tactical Decision is an exhibition that aims to avoid flattening the heterogeneity of Marcelo Expósito's work over the past nearly four decades.
The theoretical conception and its formal materialization are inseparable in his work, which makes use of references that are not just aesthetic, but also critical, philosophical, literary, dramaturgical, historiographical and political, translated into models of artistic production that incorporate a pedagogical dimension.
His repertoire of public interventions includes political actions, documentarism and the elaboration of (counter)narratives, always procuring to update the inventions of the historic artistic avant-gardes.