Suplicante. México 1971–2007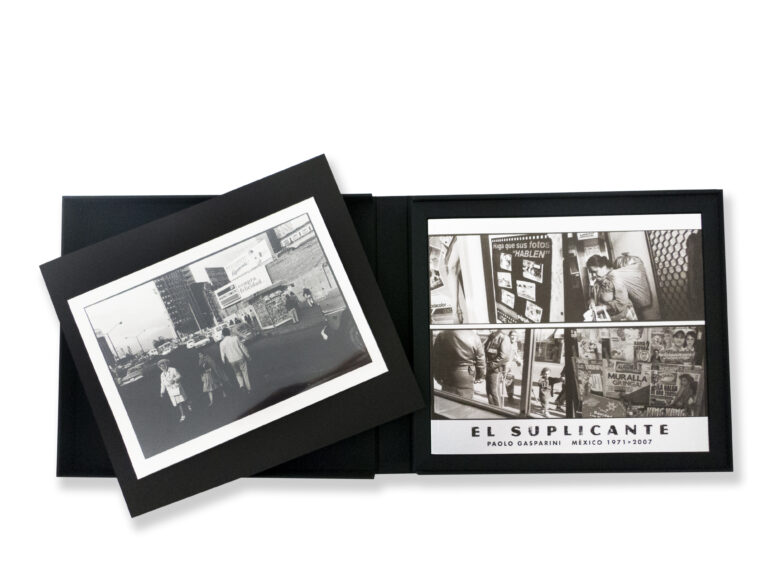 Category: Collector's Editions
€350.00
ISBN:
Author: Paolo Gasparini

Edition Of: 30
Size: 31 x 35 cm / 12.2 x 13.7 in
Stock: In stock
Original numbered gelatin silver print, signed by the author In clamshell box.
This book brings together the work of famous Italian-Venezuelan photographer Paolo Gasparini. The territories he covers are emblematic: The border between Mexico and the United States, the Zapatista territory (from Morelos to Chiapas), the Sierra Tarahumara and the inexhaustible Mexico City. Atavism and modernity come together in a mosaic full of questions. Again, Gasparini demonstrates that photography can be an act of conscience.